At our annual manager's meeting a few weeks ago the boss showed us a TED talk
video (click here!)
by Nigel Marsh about work - life balance, and in his talk he made a couple of points that stuck with me.....one being that corporations, even the good ones, are geared to suck every last bit of time and energy they can from their employees, and the other is that it is up to each individual to define where the line needs to fall between work and the rest of your life.
Not revolutionary stuff, by any means, but I was surprised that this was the focus of a corporate manager's meeting, even though I definitely work for one of the good ones.
I've been struggling with that a bit lately, with way more focus on the work side of the equation, so, despite being way behind on a number of important commitments, I took the opportunity to enjoy a marvelous day on the water with some friends from B-dock today. Larry took his Westsail 32 out with his friend Steve, James took his Westsail 32 out by himself, and Roger skippered his gorgeous Bristol 32 by himself. The day was sunny, high in the low 80s, light breeze in the 5 knot range most of the afternoon.
I wish you all could have been here, but since you weren't, here are a couple of pics....all from cell phones so the quality is kinda iffy: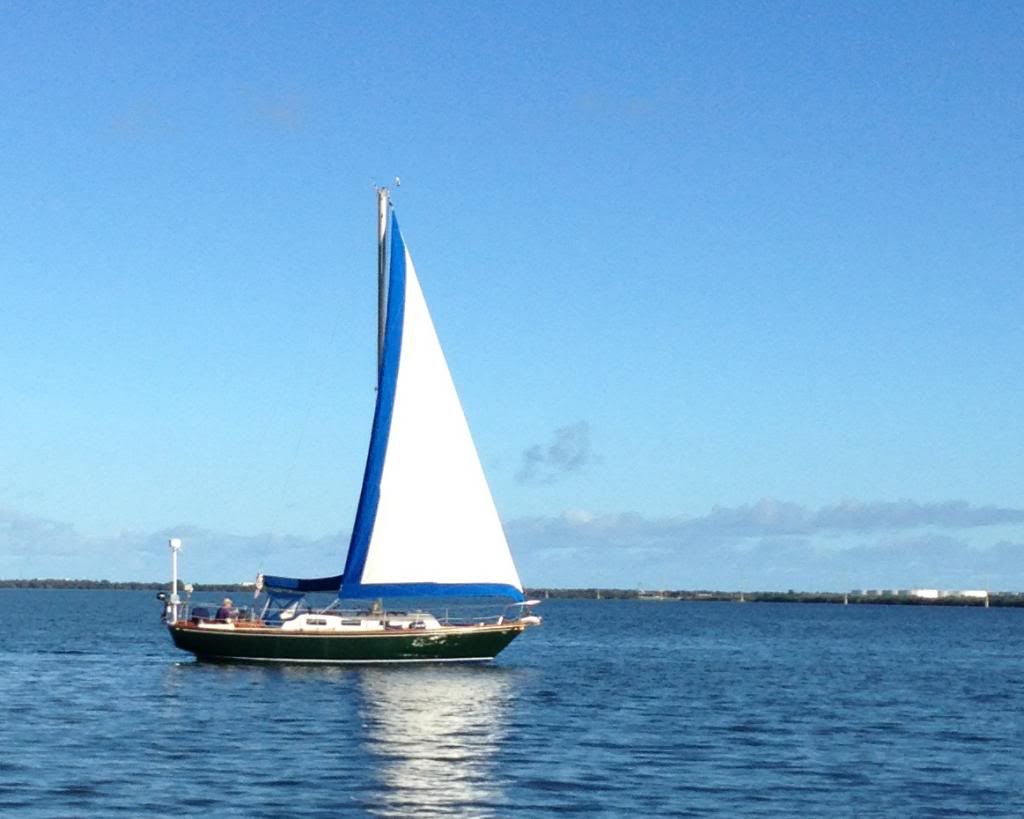 I enjoyed a cheeseburger with the guys at the marina restaurant after getting the boats situated, and now I'm typing this by the glow of the lamps in the salon on Moon, enjoying a glass of Madeira and the sounds of fish jumping outside and a light breeze tinkling the rigging on the nearby boats.
Thanksgiving in Asheville next week is going to be awesome, and then it will be back to the grindstone in a big way with new projects starting up and a few others winding down.....
Peace out friends.